Gen Z
Mentoring Social Platform
Connecting the Brightest
Minds of Today and
Tomorrow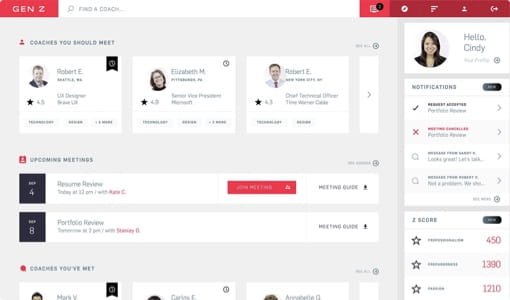 We designed a web application that links students and recent graduates with real professionals, giving careers a jump start.
The Problem
How do you get millennials and anyone over 35 to agree that something is cool?
The Solution
Weaving in the best of modern trends with smart, intuitive information brings everyone together.
The Brave team brings an impressive depth of knowledge and experience to the table. Each time we met, they presented excellent work and had inspiring ideas and insights to contribute. They were invaluable partners every step of the way.