&pizza
Digital Brand Management
Great taste, all the
way to the crust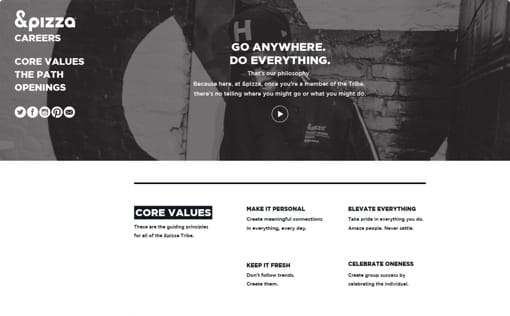 &pizza nailed the in-store experience. We nailed the interactive experience.
The Problem
As &pizza grows, they needed a partner who could grow with them, helping bring their best ideas and innovations to life.
The Solution
We evolved their unique perspective and culture into an ongoing, comprehensive UX strategy.
For those who dare to think differently, Brave challenges the status quo and pushes the limits of what a user experience agency can be. Led by an adaptive service model and disruptive thinking, Brave provides strategic insight and thoughtful execution. Brave is a partner, not a service provider, and can best be described as the anti-agency agency.