Tapping into
happy hour
automation
IOT Mobile Drink Pass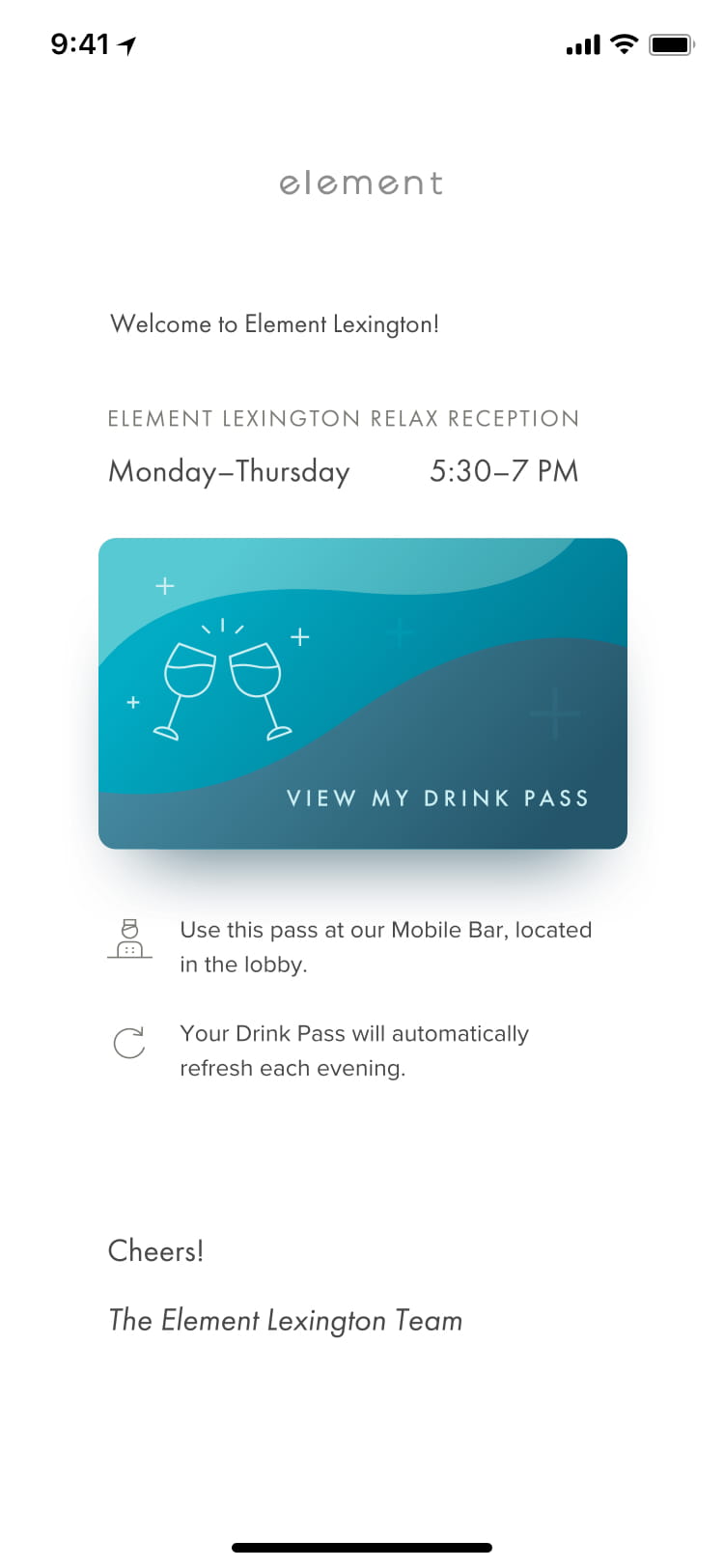 Introduction
We took amenities from a user's hand into a user's glass with customer experience worthy of a toast.
The Problem
Marriott is constantly innovating to stay ahead of where people stay. How can new amenities, like automated, self-service happy hours, prove to be a worthwhile investment?
The Solution
Brave merged app UX with customer experience to create their brand-new, mobile Drink Pass.
Guests can now unlock complimentary happy hour drinks with their phone - no NFC, QR or app install required.
An elegant onboarding process requires a careful balance of progressive disclosure and acceleration.
We created a sequence of animated illustrations to guide users through the process of selecting their beverage. Motion design visually communicates the user's real world device interaction.
Related Principle
UX Guide Link
In a word, Brave's work is wonderful. And we would know: Marriott not only lives and breathes the design process, but we manage a multitude of vendors for our thousands of properties.
Working with Brave was a collaboration with experts that didn't just speak our language, but also showed us innovations from industries outside our own. We were constantly impressed by their team and their efforts.
Andrew Nadin
Senior Director, Marriott International